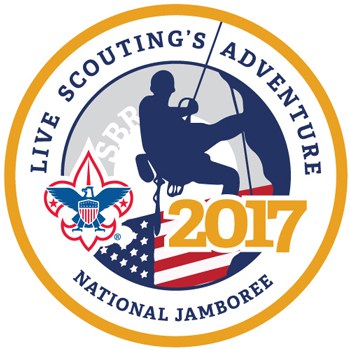 Scouts will be assigned to a Jamboree Troop consisting of 36 scouts and 4 adult leaders. Our Venturing Crew consists of 8-9 Venturers (male and female) plus 2 adult leaders.
Departure from Camp Bucoco is at 8:00am on July 19 and arrive at The Summit at 1:00 pm. Our stay will last through the final morning of July 28, 2017, when we will return to Camp Bucoco around 4:00pm.
Jamboree Fee
Total cost to attend the Jamboree is $1,400
The Jamboree fee covers all transportation, tours, admission fees, meals, lodging, patrol and troop equipment, insurance and the training weekend before the Jamboree. Your expenses will be personal equipment, uniforms and spending money.
For more information contact:
Terry Groth - Advisor Phone: (724) 601-1665 Email:
Terry.Groth@yahoo.com
Refund Policy:
If you sign up for Jamboree and cannot attend, you will receive a full refund from the Moraine Trails Council, pending an alternate to fill your spot. In the event there is no alternate, a partial refund may be granted. This includes fees paid to date, less any expenses related to contractual agreements made on your behalf. No refunds will be considered after March 2017.