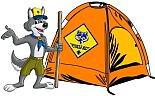 Register Here
Dates
Campsite Availability HERE Updated 3/14/18
Email Robert.Seman@Scouting.org to reserve your Campsite
Camp Agawam: Cub Scout Jones: Raiders of the found Pirate Ship
The theme around Cub Scout Camp will be mazes and puzzles. Cub Scouts will complete mazes and puzzles in each program area to earn a totem for their pack. Cub Scouts will also have the opportunity to earn advancements as well as learn robotics skills with the Lego WeDo 2.0 Robotics kits.
Why attend?
Summer camp is one of the best parts about being a kid! Playing outside, learning life-long skills, taking a walk in the woods and building new friendships are a blast. Every day is an adventure at Camp Agawam where boys ages 6 to 10 will have the experience of a lifetime!
Important Summer Camp Dates.
March 2: Campership Applications Due
March 15: Online Summer Camp Registration Opens
April 12: $30.00 Per Camper Deposit Due
April 12: Camp Bucoco Precamp Leaders Meeting Camp Bucoco Preston Center 7:00PM
April 13: Online Merit Badge Registration Opens
April 28: Camp Agawam Service Day
May 10: Summer Camp Payments Due in Full
May 10: Camp Agawam Precamp Leaders Meeting- Agawam Dinning Hall 7:00PM
June 2: Camp Bucoco Service Day
June 14: Camp Bucoco Precamp Meeting ALL WEEKS Camp Bucoco Dining Hall 8:00PM (Change from the past, this year we will not be having weekly precamp meetings, this meeting is for all Boy Scout camp weeks.)
July 22: Camp Agawam Precamp Leaders Meeting
Fees
Early Bird Regular Fee
Cub Scout $190 $220
Leader $110 $110
For Early Bird Discount to be applied a $30 per camper deposit must be paid prior to April 12th and payment in full must be made by May 10th.
The Moraine Trails Council beleves that every Scout should take part in a summer camp experiance regardless of economic hardship. Partial Camperships are avalable to families in need. Campership applications may be downloaded HERE. Campership applications must be receved no later than March 2, 2018 to be considered.
Advancement Opportunities
Here is what Cub Scouts earned at 2017 Cub Scout Resident Camp, look for even more advancement opportunities in 2018
Week 1
http://morainetrails.doubleknot.com/document/week1reqscompleted/175704
Week 2
http://morainetrails.doubleknot.com/document/week2reqscompleted/175705
Activities
Here is a sample of our activities: BB Rifle, Archery, STEM Programs, Nature Exploration, Swimming, Boating
WeDo 2.0 Technology, Scout Skills, Unlimited FUN … and More!
Accredited
Camp Agawam is a Nationally Accredited Boy Scout Camp. This means we adhere to a set of standards that drive us to excellence in providing Scouting's promise to youth. Each year our camp goes through rigorous review of our program and our camp to assure we are providing a safe environment for Scouts and the very best program possible.
Just For Parents
Your Scout's summer shouldn't be spent on the couch playing video games. It should be spent having the time of his life with his best friends. Cub Scout Summer Camp is the perfect opportunity to fill your son's days with fun activities, and his nights sleeping under the stars at Camp Agawam.
Come see why Cub Scout Camps have been creating lasting memories for thousands of Scouts and their parents.
Cub Scouts Attend for FREE?
When a parent joins camp staff their son attends Summer Camp for free. Plus the parent even gets paid!
Learn more about openings and apply here.
Pre-Camp Leader Orientation
May 10 @ 7 PM - Camp Agawam Dining Hall
Each unit should send at least one leader so they can hear the latest news and get your units' copy of the Leader's Guidebook.
July 22 @ 7:30- Camp Agawam Dining Hall
Each unit should send at least one leader so they can hear the latest news, and pick up there units T-Shirts
Leaders Guide
2018 Camp Leaders Guide Can be found here
Free T-Shirt Policy
Scout Campers who are registered and paid in full by May 10th 2018 will receive a free t-shirt. Scouts who register and pay after the May 10 due date can purchase a shirt from the limited quantities available in the trading post. Adult Leaders who wish to purchase a camp t-shirt for $15.00 are strongly encouraged to order their shirts at registration. There will be a limited amount available for purchase in the trading post.
All $30 deposits are non-refundable fees. A refund of the entire fee paid, minus the deposit, can be applied for in writing to the Council Service Center two weeks prior to the start of the session the youth member is registered to attend. After this time, refunds will be 50% of the registration fee minus the $30 deposit. All refund requests must be submitted to the Moraine Trails Council Service Center prior to the registered camping session. No refunds will be given after August 30, 2018.
More Information
Robert Seman
(724) 996-0819